The Center for Spiritual Living has partnered with other New Thought churches and centers in the greater Portland metropolitan area to form the New Thought Justice Collaborative.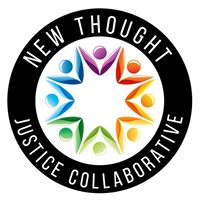 New Thought spirituality includes Unity and Science of Mind and is a spiritual practice and way of life that welcomes those of all religious backgrounds. We believe that we all thrive when we live in an inclusive and diverse world that works for everyone. Our social justice work is dedicated to creating such a world.
Visit the Facebook page where those in the New Thought spiritual community can share and find announcements of upcoming social justice events in the Portland, Oregon area, and post information and photos about those events.
Social Justice Book Club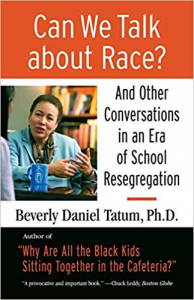 Our Social Justice Book Club meets 12:30-2:00 PM on the first Saturday of every month at the Center for Spiritual Living in Portland; 6211 NE Martin Luther King., Jr., Blvd. Everyone is welcome. Contact Nancy Ashley, (Phone: 503-880-0308, Email: nashleyma@yahoo.com) to get more information on what books are being covered each month.
We also provide a list of all the books that we've covered. They're a great place to start for anyone who would like to be better informed.
In Our Neighborhood
The Center for Spiritual Living routinely sponsors and attends a variety of cultural and neighborhood diversity events.
In 2018 we started marching in the Good In The Hood parade to help celebrate the Unity in our NE Portland CommUnity. Join us for the parade in 2019 on Saturday, June 22, 11:00 AM—1:00 PM.
For many years we have been one of the sponsors of the M. L. King "Dream Run" to benefit young entrepreneurs in the N/NE neighborhood. The Sunday-morning race goes right by our Center and we provide a "water station" to make sure the runners have ample hydration and encouragement.