We host a variety of annual social events and celebrations, including:
Picnic in the Park: July 14th, 2019, 12:15 PM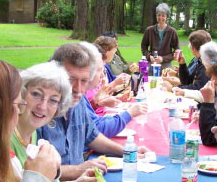 Peninsula Park; 700 N Rosa Parks Way
Bring a friend to our 11:00 AM service and meet everyone afterwards at Peninsula Park for our Annual Picnic. We grill the burgers, veggie-burgers and "dogs," you bring a side dish to share. Our picnic is a great event for making new friends, catching up with old friends and enjoying the outdoors with family-friendly amenities.
Divine Dining: Mid-July through Mid-September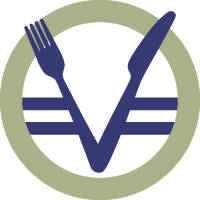 Throughout the summer months, congregants host a variety of food-related parties and activities of their own design. It's part fund-raiser and mostly a friend-raiser! Support your Center and have a great time with fun, friends and food! We're currently looking for a few good hosts to throw parties. You can download the 2019 Party Proposal if you'd like to be a host. For more information contact Janine Stewart at 541-359-7552. Party proposals must be received by June 9th, 2019.
Bright Light Talent Night: September 29, 2018, 7-9 PM
See the "stars" come out for the annual talent show. Our talented congregation will present a variety of musical, comedy and spoken-word selection for everyone's pleasure and amazement. It's also a fund-raiser to help our Center's music department bring you the best music every Sunday.
Partners in Prosperity: October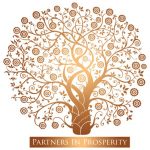 Our annual financial planning campaign, held each October, is a time of remembering the principle of unlimited abundance when we recommit to our spiritual practice of giving money in a consistent, structured, and identifiable way. We generally host a dinner and feature educational programs designed to illustrate the abundant nature of Spirit.
Harvest Potluck: November 24, 2019, 12:30 PM
Bring a friend to the 11:00 AM service and stay afterwards for our Harvest Potluck. It's a celebration of the bounty of Spirit present in our Community. The Center provides turkey and ham; everyone brings their favorite side dishes to share for our "Thanksgiving."