We generally offer one or two CSL-Certified classes each term. You may register for them at the back of the sanctuary in the Center, or online (below). Our Certified classes count towards meeting requirements for entering Practitioner Studies, but are also taken for personal enrichment. If you're not in the Portland metropolitan area, many of our classes are offered online utilizing "Zoom" teleconferencing. Watch for classes marked "(online)." You may also be interested in our self-study guides.
CSL Classes Offered in 2019
---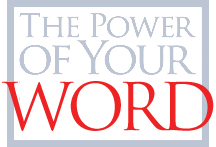 8 Weeks; Thursday Nights.
July 11—August 29, 6:00 PM—9:00 PM.
Facilitated by Kate Barrett.
This experiential course teaches the fundamentals of prayer. You'll learn why affirmative prayer is answered and how it is answered. You'll learn how to pray effectively and become aware of how you limit and interrupt your own ability to be successful in your spiritual practice. When you complete this class, you'll have greater confidence and new spiritual tools.
Required Texts: How to Use the Science of Mind and Can We Talk to God?, by Ernest Holmes
If you don't already have the required texts, they will be available for sale the night of the first class.
"Foundations" is a prerequisite for this class.
8 Weeks; Monday Nights
via Zoom Video Teleconferencing.
July 8—August 26, 5:30 PM—8:30 PM PDT.
Facilitated by Marilyn Sprague, RScP.
This 8-week class shows you how to work with the true source of everything and attract wealth into your life. Does money seem elusive? Do you feel there is never enough prosperity in your life to "relax?" Through readings, discussion and exercises, participants will learn how to use spiritual principles to enhance their financial well-being and true sense of abundance. It is never too late to find financial freedom.
Required Text: Spiritual Economics by Eric Butterworth. Order yours at Amazon.com. Please make sure you have obtained your textbook prior to the first class.
---
Here is a list of CSL Certified Classes to be offered over the next several years:
2019
Summer
Power of Your Word (IV, Th, P) – 8 wks
Spiritual Economics (V, M, P, O) – 8 wks
Fall
Foundations (I, M, P) – 11 wks
Exploring Roots (III, Th, P) – 10 wks
2020
Winter
Metaphysical Bible (V) – 8 wks
Essential Emma Curtis Hopkins (V) – 8 wks
Spring
Foundations (I) – 11 wks
Practical Mysticism (IV) – 10 wks
Summer
Essential Ernest Holmes (II) – 10 wks
Self Mastery (IV) – 8 wks
Fall
Foundations (I) – 11 wks
Exploring Roots (III) – 10 wks
---
Key to codes in parenthesis
CSL Class Category:
I — Foundational Level Coursework
II — Ernest Holmes Philosophy
III — History/Philosophy Coursework
IV — Consciousness Studies
V — Consciousness Electives
Days of Week: M, Tu, W, Th, F, Sa, Su
Day or Night Class: A, P
Online Class: O