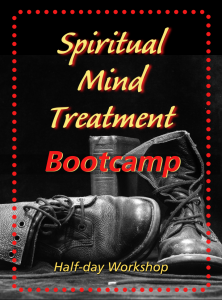 Nadine Moller, RScP, Facilitator
1/2 Day Saturday Workshop
7/9/2022; 1:00—4:00 PM PT
Spiritual Mind Treatment is the essential prayer practice of Science of Mind. In this workshop we will learn its structure, process, and application to spiritual principles. We will survey the common pitfalls of this spiritual practice and how affirmations and denials can support our Faith practice.
This workshop is held online in our virtual class room. Details, including your Zoom link, will be sent upon registration.
We will experience handpan music and guided meditation for revealing our inner Wisdom and crafting a personalized Treatment. Opportunity to practice and affirm our personalized treatments together provides support to carry Spiritual Mind Treatment into personal spiritual practice.
$30 Registration
There are no prerequisites or required texts for this workshop. All materials will be provided.
If You Would Like To Register…