First Class: Week 1


Tue, February 2, 2021




6:00 pm - 8:30 pm

Week 2


Tue, February 9, 2021




6:00 pm - 8:30 pm

Week 3


Tue, February 16, 2021




6:00 pm - 8:30 pm

Week 4


Tue, February 23, 2021




6:00 pm - 8:30 pm

Week 5


Tue, March 2, 2021




6:00 pm - 8:30 pm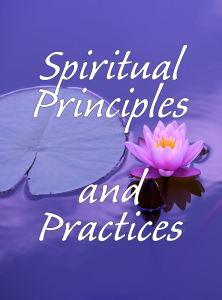 Facilitated by Rev. Larry King
5 Weeks; Tuesdays, 2/2/2021—3/2/2021; 6—8:30 PM PST.

In this online class you will discover proven practices that bring spiritual principle into action allowing you to manifest desired goals and intentions. Through affirmative prayer, self-awareness, meditation, visioning and gratitude you will learn to harness the power of the divine creative process and change your life forever.

$150 Early-Bird Special (if registered on or before 1/9/2021)
$170 Regular Registration (after 1/9/2021)
All materials with the exception of the required text will be provided to you.
Required text for this course:
This Thing Called You by Ernest Holmes (order yours online to be received by the start of the first class).
There are no prerequisites for this class. It replaces the original Foundations class.
Address:
Event(s) conducted via Zoom Teleconferencing
, offices located in:,
Portland
,
Oregon
,
United States
Description:

This event is offered online via Zoom Video Teleconferencing. Instructions will be emailed to you with links to download materials for class and/or other considerations after registration is complete.
Zoom unifies video conferencing, online meetings and classes, and group messaging into one easy-to-use platform. Zoom provides the best video, audio, and wireless screen-sharing experience across multiple platforms. You'll want to download the free software before your first class or event.
Learn about the basic features of the Zoom client software on Windows and Mac or on mobile devices such as the iOS or Android operating systems.