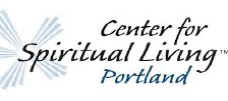 Dear Beloved Community Member:
In order to provide for a smooth transition to installing our new Senior Minister, the Board of Directors have contracted an Interim Minister who will be responsible for ecclesiastical duties on a part time basis, while helping guide the community through the process of choosing a new senior Minister. An interim minister cannot and will not be considered for the position of Senior Minister. The Interim Ministers role is to guide our sacred community through the process of finding the right Senior minister for PCSL.
Rev. Christine Green
Interim Minister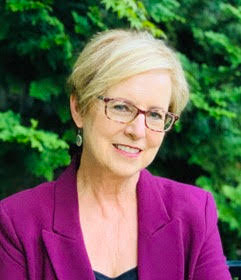 The Board is pleased to announce that we have hired Reverend Christine Green of Portland, Oregon, as our Interim Minister. Rev. Green is experienced in guiding Spiritual Communities through the process of transition. Rev. Green began her term as interim Minister on February 1, 2023. She will be speaking on the 2nd and 4th Sundays each month for the duration of her contract. We will be having guest speakers on the remaining Sundays.
Change is a part of life. Change can be uncomfortable because it is different, something we are unaccustomed too. We don't know what to expect, or how it will affect us. This is what I do know. Change is an opportunity to grow, to clarify what it is we DO WANT. It is an opportunity. to welcome new beginnings, new approaches and new ideas. The Board of Directors, the Practitioner Core and Interim Minister, Rev. Christine Green, are focused on supporting the. entire community as we move through this transition together with transparency and Integrity.
Thank you for your continued support as we go through this time of change together.
Wishing you a Joy-filled, Love-filled 2023!
Much Love and Many Blessings,
Nadine Moller, RScP, Board Chair
_______________________________________________________
Rev. Marilyn Sprague
Staff Minister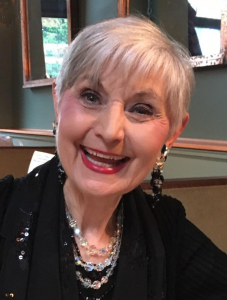 REV. MARILYN SPRAGUE, M. Ed, MA is a Religious Science Minister and a 2020 graduate of Holmes Institute's Masters of Consciousness Studies. As a master Truth teacher, Rev. Marilyn inspires brilliant breakthroughs for living spiritually-based lives in a material world.
Rev. Marilyn's first, conscious memory of Science of Mind was receiving a copy of Science of Mind Magazine in 2007. "It was like finding a beacon of light at a time when I felt I was living in a 40-watt world." In 2010, she moved to the Pacific Northwest and discovered her new spiritual home, Portland Center for Spiritual Living. Her zest for life-long learning, inspired her to enroll in classes based in spiritual principles. She says one class led to another class, and this process continued until she became a Licensed Practitioner in 2014, which led to entering ministerial school in 2016, and becoming a licensed minister in 2020.
Rev. Marilyn is a trailblazer and has a rich history of conceptualizing, designing, and delivering customized adult-learning-friendly workshops which spark potential and blossom creativity. With a Bachelors Degree in Speech/Communication, and a Masters Degree in Adult Learning from the University of Minnesota, she co-founded an award-winning, nationally renowned organizational development consulting firm. She served as a principal in the firm for more than two decades.
Today, Rev. Marilyn is passionate about the transformative power of Science of Mind teachings. As PCSL's Director of Education and Virtual Outreach, Rev. Marilyn is applying her creative genius to new service delivery models which provide additional services to PCSL's vast on-line community. She says:
"I believe the Science of Mind philosophy, religion, and way of life is a treasure chest of spiritual principles and practices which carry the potential of creating a world that works for everyone. I want to be a part of shining this Light into the world."
Rev. Marilyn also loves ceremonies and rituals. She is available to officiate at weddings, memorial services, house blessings, baby blessings, and the vast array of ceremonies to celebrate life's blessings.
Email: revmarilyn2020@gmail.com
Phone: 360-989-6313