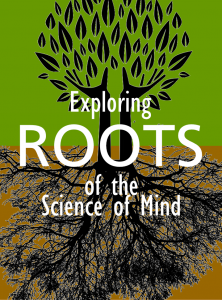 Roots of the Science of Mind
Facilitated by Kate Barrett, RScP Emerita
10 Weeks; Tuesdays
1/11/2022—3/15/2022; 6:00—9:00 PM PT
Come and explore the historical roots of Ernest Holmes' philosophy The Science of Mind. In this CSL-certificated class, specific emphasis is given to the works of Thomas Troward, Emma Curtis Hopkins, and Ralph Waldo Emerson.
This class is held online in our virtual classroom. Details, including your Zoom link, will be sent upon registration.
Required texts for this course:
The Science of Mind by Ernest Holmes
Emerson's Essays by Ralph Waldo Emerson
The Edinburgh Lectures on Mental Science by Thomas Troward
Scientific Mental Christian Practice by Emma Curtis Hopkins
(order yours online to be received by the start of the first class)
$295 Registration
All materials except the required texts will be provided to you.
There are no prerequisites for this class.
If You Would Like To Register…