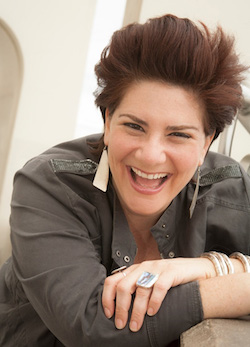 AMY STEINBERG — "Singular" is the word that best describes Amy Steinberg.
Uplifting, enlightening and hilarious with a voice that can burn the house down, Amy Steinberg is singer, songwriter and storyteller like none other. The main thrust of her work comes from marrying the sacred and profane, fusing the dreamlike nature of Spirit with the rooted realness of sexuality and humor.
She plays the piano and guitar with her own swingy rhythmic bounce, injecting shades of jazz, rock, hip hop, and poetry, all with a theatrical flair. Deeply soulful, with her bombastic belt and she sings of self-love, open-mindedness, and the holiness of everything.
Amy has been Music Director at the Boca Center for Spiritual Living, the Spiritual Living Center of Charlotte, and is currently the Featured Musician at the Spiritual Light Center of Charlotte. Recently, her original musical, Breaking the Moon, was featured at the New York Musical Festival.
Deeply involved with the New Thought and Positive Music world, she plays at conferences, churches, venues and festivals all over the country. Amy's song "Burning into the High" won the Personal Transformation category of the 2016 Posi Awards. Her song, "One with Everything," has been nominated this year!
Currently, she tours the country in support of her 10th independent release, "Broken Open" which is receiving rave reviews.