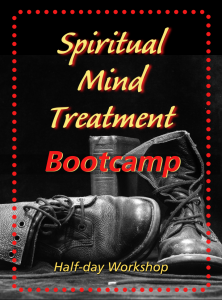 Sean AB Larkin RScP, Nadine Moller, RScP, Co-Facilitators
1/2 Day Saturday Workshop
7/9/2022; 1:00—4:00 PM PT
Spiritual Mind Treatment is the essential prayer practice of Science of Mind. In this workshop we will learn its structure, process, and application to spiritual principles. We will survey the common pitfalls of this spiritual practice and how affirmations and denials can support our Faith practice.
This workshop is held online in our virtual class room. Details, including your Zoom link, will be sent upon registration.
Continue reading

"Spiritual Mind Treatment Bootcamp"