We generally offer a variety of workshops and classes throughout the year. Below are listed some of our upcoming offerings. Click on the title or picture for more information, prices and to register. Our classes are currently offered online.
Other Classes and  Workshops Available for Registration
---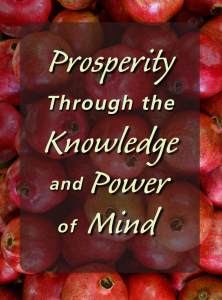 Rev. Marilyn Sprague and Kate Barrett, RScP Emerita, Co-Facilitators
2 Saturday Afternoons: 10/15/2022 and 10/29/2022; 1:00—2:30 PM PT
In this online workshop, we are applying Spiritual Principles introduced in Prosperity by Annie Rix Militz. Come and discover your innate "dynamo of concentrated, creative energy" that guides you to experience true contentment. This two-part workshop supports you in recognizing your own Wisdom—God Within expressing Prosperity through you—and witnessing the Wisdom of others. Delight in developing a personal, definite spiritual practice for ascending greater heights of eternal Prosperity in all areas of life.
This workshop is held online in our virtual class room. Details, including your Zoom link, will be sent upon registration.
Presentation by Helen McCann, board member and CPA If you have stock or other assets that have appreciated, you may be able to save on taxes by utilizing donor advised funds. Find out more in this one-hour online presentation by Helen McCann, PCSL Board Member and CPA. There are no prerequisites or obligations to attend and ...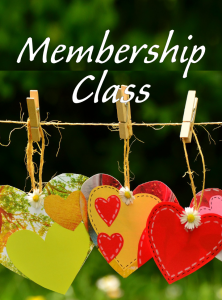 Become a Member of PCSL
Facilitated by Rev. Larry King
Sunday, 11/6; 12:30—3:00 PM PT
Have you wanted to become a full member of our loving community? Join Rev. Larry and discover the basics of what we believe, where we fit in and how we serve. The class is free, implies no obligation, and everyone is welcome to explore the idea of membership. The class will be held both online, via zoom technology, and in person at the Center. You may participate either way.
When you register, you will be emailed full information on how to attend via zoom and/or in person and will be sent materials to help you better understand membership at the Center for Spiritual Living in Portland.
The "Art" of Co-Creation
Facilitated by Rev. Larry King
Saturday 1/2 Day, In-Person, Workshop
11/12/2022; 9:00 AM—12:00 PM PT
Treasure Mapping is an easy, fun and interactive process of using the Spiritual Law of Attraction in a conscious and intentional way. Learn how to create a more abundant life through intention and visualization. We will create treasure maps (story boards) to clarify and focus our desires for a greater experience of life.
This course is held in-person at our Center in Portland, Oregon. Address, directions and other information will be sent upon registration.
Presentation by Helen McCann, board member and CPA Everyone should ensure that their charitable legacies are properly designated. Find out how you can use wills and trusts to specify that part of your estate will be used for charitable purposes. In this final session, Helen will be joined with a local attorney who specializes in wills ...