We generally offer a variety of workshops and classes throughout the year. Below are listed some of our upcoming offerings. Click on the title or picture for more information, prices and to register. Our classes are currently offered online.
Other Classes and  Workshops Available for Registration
---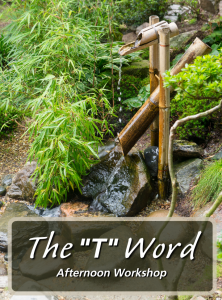 Facilitated by Nancy Ashley, RScP
1/2-Day Saturday Afternoon Workshop
2/19/2022; 1:00 PM—4:00 PM PT
In this workshop, participants explore the spiritual practice of tithing, and how it is part of establishing and reinforcing our faith in Spirit. The Universe is filled with Loving Kindness and Giving of Itself. As we give, it returns to us pressed down, multiplied and overflowing. We will look at how we can enhance our faith and belief in the Laws of Cause and Effect and of Circulation, as well as in our lives as Receivers of God's Love.
This workshop is held online in our virtual classroom. Details, including your Zoom link, will be sent upon registration.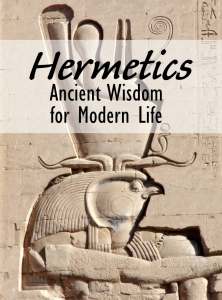 Ancient Wisdom for Modern Life
Facilitated by Rev. Larry King
5-Weeks; Monday Evenings
2/21/2022—3/21/2022; 6:00—8:30 PM PT
The Law of Attraction was just one of seven spiritual principles taught in the Egyptian Hermetic tradition. We will cover all seven. Learn what Moses may have been taught in this interactive case-based online class. Before Christianity, there were the spiritual teachings of Hermes Trismegistus.
This class is held online in our virtual class room. Details, including your Zoom link, will be sent upon registration.