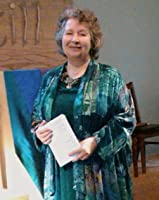 Ruth L. Miller, PhD, is fascinated by the ways humanity is becoming ever more aware of our basic spiritual nature. She has studied culture and consciousness for years, earning several degrees in the process, and also studies and practices metaphysical principles from an interfaith perspective.
In all her classes, lectures, and books, she brings forward the best of the past for a harmonious future, integrating scientific, spiritual, and cultural understanding to clarify metaphysical principles and practices for the modern audience. She also currently leads webinars on the Emerging Culture for Gaia Living Systems Institute, encouraging a culture based on spirit-centered wisdom and dialogue, permaculture, and eco-village principles.
Located on the Oregon coast, she coordinates and teaches classes and other programs, maintains website and library resources, and facilitates individual and group transformation.
With degrees in anthropology, cybernetics, environmental studies, and the systems sciences, she was a futurist and director of the Cybernetic Systems program at San Jose State University in California, and later, Dean of New West Seminary in Portland, Oregon. Ordained as a New Thought minister, Miller has served Unity, Science of Mind, and Unitarian churches in the Pacific Northwest since 1993, offering Sunday programs, workshops, and facilitation of board retreats.
For a more detailed biography, some of her responses to readers' questions, and her schedule, go to her site: www.ruthlmillerphd.com