Portland Center for Spiritual Living expands its circle of love and connection beyond the podcast-experience by offering Online Connection Circles. The circles are safe places for weekly discussion of the Sunday message, group spiritual practice, prayer requests and sharing. Each circle is lead by a Licensed Practitioner or Minister and offered by Zoom teleconferencing. Sign up, below, and deepen your connection to Spirit! The circles are free and open to all adults. After you sign up, you will receive information on how to connect using the teleconferencing service.
---
The Fall, 2019 Online Connection Circle will be an 8-week series featuring two requested topics.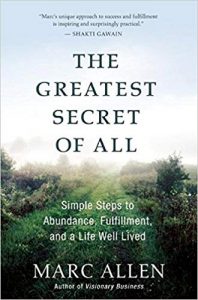 In October our focus is Prosperity and we'll use Marc Allen's The Greatest Secret of All. We'll discuss the spiritual nature of money, learn about the Law of Attraction and discover a variety of ways to increase and enjoy the abundance around us. You'll never look at money (or abundance) the same way again.
In November our focus will be understanding and using our Authentic Power. We'll use Brené Brown's Braving the Wilderness for inspiration. Find out what true power is all about and how we can leverage vulnerability into one of our greatest strengths.
Participation is easy: Just register for the Connection Circle! You'll be emailed connection instructions and information prior to the first date. Purchasing the books is optional, you can simply listen to the prior Sunday's podcast and you'll be ready. You can also follow along in the book for a deeper understanding.