Throughout the year we offer a variety of classes, workshops, Power of Eight groups and Connection Circles to our online community. Some are certified through Centers for Spiritual Living and count toward the requirements for entering Practitioner Studies. Others have been developed specifically for our podcast listeners. Our online classes are offered utilizing "Zoom" teleconferencing.
Below is a list of events currently being offered and available for registration. Click on "Details and Registration" for more information, prices and to register. Our classes are currently offered online. You may also be interested in our self-study guides.
Classes, Workshops, Events and Programs
---
Facilitated by Rev. Marilyn Sprague
10 Weeks; Tuesdays, 7/13/2021—9/14/2021; 5:00—8:00 PM PT
This online CSL class features Ernest Holmes' quiet, devotional writings as well as his impassioned teaching for future leaders. His love of people and facility for seeing past problems, blends modern psychology with our ability to make conscious mental choices for a better life.
(more…)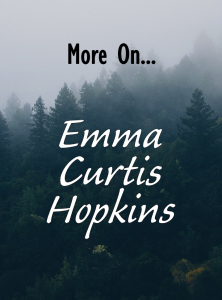 Facilitated by Kate Barrett, RScP
and Rev. Marilyn Sprague
8 Weeks; Thursdays, 7/22/2021—9/9/2021; 5:00—8:00 PM PT
Emma Curtis Hopkins is referred to as the Metaphysical Teacher of Teachers. Through readings, discussion and experiential exercises, this online Spiritual Study Course features Lessons 7 through 12 of her twelve lessons in Truth.