Throughout the year we offer a variety of classes, workshops, Power of Eight groups and Connection Circles to our online community. Some are certified through Centers for Spiritual Living and count toward the requirements for entering Practitioner Studies. Others have been developed specifically for our podcast listeners. Our online classes are offered utilizing "Zoom" teleconferencing.
Below is a list of events currently being offered and available for registration. You may also be interested in our self-study guides.
Classes, Workshops and Programs
---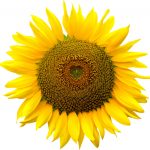 The Fall, 2019 Online Connection Circle is a FREE 7-week series starting October 6th on Wednesdays at 3:30 PM Pacific Daylight time. We will feature two requested topics to be covered in the Sunday podcast. We'll meet to connect with each other and the material.
If this time or day doesn't work for you, contact our Connection Circle Coordinator for more options.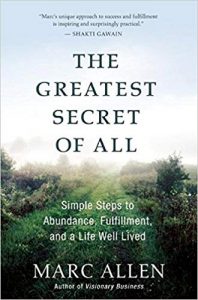 In October our focus is Prosperity and we'll use Marc Allen's The Greatest Secret of All. We'll discuss the spiritual nature of money, learn about the Law of Attraction and discover a variety of ways to increase and enjoy the abundance around us. You'll never look at money (or abundance) the same way again.
In November our focus will be understanding and using our Authentic Power. We'll use Brené Brown's Braving the Wilderness for inspiration. Find out what true power is all about and how we can leverage vulnerability into one of our greatest strengths.
Participation is easy: Just register for the Connection Circle! You'll be emailed connection instructions and information prior to the first date. Purchasing the books is optional, you can simply listen to the prior Sunday's podcast and you'll be ready. You can also follow along in the book for a deeper understanding.
Developing Kinship and True Belonging
A "Connection Circles" Workshop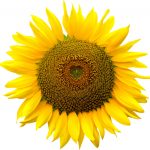 Facilitator: Marilyn Sprague, RScP
Date: Saturday, November 9, 2019
Time: 9:30 AM – 12:30 PM
Location: Zoom Video Conferencing
Note: Zoom link will be sent upon receipt of paid registration
Workshop Fee:
$45 General Registration
$35 for Connection Circle Members Only
The Law of Good guarantees that we can have all the good we can accept. In this workshop, participants will have the opportunity to:
Know innate creative power and how to use it
Explore difference between "true belonging" and settling for "fitting in"
Understand kinship as the basis for acceptance of self and others
Strengthen spiritual practice to demonstrate loving kindness
Recommended Book: Braving the Wilderness by  Brené Brown
A "Connection Circles" Workshop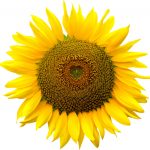 Facilitator: Ann Forest Burns, RScP
Date: Saturday, November 16, 2019
Time: 9:30 AM – 12:30 PM
Location: Zoom Video Conferencing
Note: Zoom link will be sent upon receipt of paid registration
Workshop Fee:
$45 General Registration
$35 for Connection Circle Members Only
The theme of this half day workshop is death ends a life, not a relationship. Participants will have the opportunity to:
Explore views held regarding death
Identify how death of a loved one affects the way we live our lives in the here and now, and the choices available to do that
Deepen understanding of grief process
Maximize the power of forgiveness
Experience the power of imparting a lasting gift through a "forever letter." For more information on Forever Letters see https://annforestburns.com/2019/02/14/letters-of-love