Throughout the year we offer a variety of classes, workshops, Power of Eight groups and Connection Circles to our online community. Some are certified through Centers for Spiritual Living and count toward the requirements for entering Practitioner Studies. Others have been developed specifically for our podcast listeners. Our online classes are offered utilizing "Zoom" teleconferencing.
Below is a list of events currently being offered and available for registration. You may also be interested in our self-study guides.
Classes, Workshops and Programs
---
Facilitated by Kathy Batten, RScP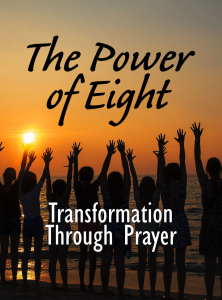 9 Weeks; Saturdays, 1/23/2021—3/20/2021; 10 AM PST.

Are you interested in the power of group prayer? PCSL practitioners will be facilitating Power of Eight groups starting mid January. This is a nine-week commitment to a group praying for an individual intention set by one of the participants each week.
This program is free and available via Zoom teleconferencing to all interested parties.