REV. LARRY KING joined the Portland Center for Spiritual Living in 1998 and completed his Masters of Consciousness Studies from Holmes Institute in 2008 while serving as interim minister. He received his first letter of call as Senior Minister for the Center the same year.
Third-generation Oregonian and longtime Portland resident, Larry completed his BA in English and Theater, as well as an MBA in Business – all from University of Oregon. He spent 20 years in management with the telephone company before deciding to take leadership and commitment into his spiritual life.
When asked about his favorite part of being a minister, Larry commented:
"I love teaching – in classes, from the platform and in counseling sessions. When a person really begins to understand their innate power and grace, they are set free. Our teachings are so powerful! Being a witness to such spiritual growth is priceless. I also like 'being there' for people who are in the midst of chaos. I'm a great listener and that's often all that's needed."
Rev. Larry's love for the teachings of Ernest Holmes and the principles of Science of Mind makes him an enthusiastic educator and animated speaker. Larry's warm heart and welcoming presence is the perfect compliment to his practical approach to teaching spiritual principles.
Rev. Larry is glad to provide services for weddings, memorials, baptisms, house blessings and other life events.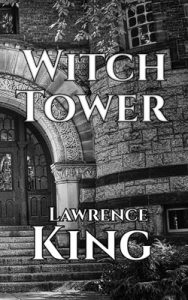 Writing under the name Lawrence King, he is also a novelist. You can find his "Miskatonic University" series of books and stories at Amazon, Barnes and Noble, and the local Open Mind Bookstore. You can follow his writing at: http://www.miskatonic.us.
Larry loves to read science fiction almost as much as Ernest Holmes and can find things on the internet faster than most teenagers. Raised on the Oregon Coast, he is frequently seen at the beach on his days off.
Email: revlarry@cslportland.org
503-261-0677 (center office)
---