1st Class


Thu, May 20, 2021




6:00 pm - 8:00 pm

2nd Class


Thu, May 27, 2021




6:00 pm - 8:00 pm

3rd Class


Thu, June 3, 2021




6:00 pm - 8:00 pm

4th Class


Thu, June 10, 2021




6:00 pm - 8:00 pm

5th Class


Thu, June 17, 2021




6:00 pm - 8:00 pm

6th Class


Thu, June 24, 2021




6:00 pm - 8:00 pm

7th Class


Thu, July 1, 2021




6:00 pm - 8:00 pm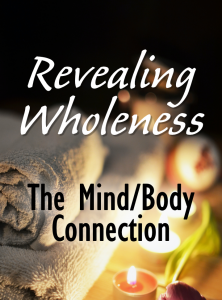 Facilitated by Kate Barrett, RScP
and Kathy Batten, RScP
7 Weeks; Thursdays, 5/20/2021—7/1/2021; 6—8:00 PM PDT

This online CSL course expands your current knowledge of Science of Mind Principles and Practices through study of the Mind/Body connection. The class is based on spiritual principles as well as current research in the scientific fields of medicine and quantum physics.

You will also employ spiritual practices to apply these ideas in your own daily life.
$220 Regular Registration
All materials with the exception of the required texts will be provided to you.
Required texts for this course:
The Science of Mind by Ernest Holmes
Mind Over Medicine by Lissa Rankin, M.D.
(order your texts to be received by the start of the first class).
Spiritual Principles and Practices or Foundations are prerequisite for this class.
Address:
Event(s) conducted via Zoom Teleconferencing
, offices located in:,
Portland
,
Oregon
,
United States
Description:

This event is offered online via Zoom Video Teleconferencing. Instructions will be emailed to you with links to download materials for class and/or other considerations after registration is complete.
Zoom unifies video conferencing, online meetings and classes, and group messaging into one easy-to-use platform. Zoom provides the best video, audio, and wireless screen-sharing experience across multiple platforms. You'll want to download the free software before your first class or event.
Learn about the basic features of the Zoom client software on Windows and Mac or on mobile devices such as the iOS or Android operating systems.