Details
Price
Qty
Free Registration
$0.00

(USD)

Sold Out
First Session & Orientation


Sat, January 23, 2021




10:00 am - 11:00 am

Second Session


Sat, January 30, 2021




10:00 am - 11:00 am

Third Session


Sat, February 6, 2021




10:00 am - 11:00 am

Fourth Session


Sat, February 13, 2021




10:00 am - 11:00 am

Fifth Session


Sat, February 20, 2021




10:00 am - 11:00 am

Sixth Session


Sat, February 27, 2021




10:00 am - 11:00 am

Seventh Session


Sat, March 6, 2021




10:00 am - 11:00 am

Eighth Session


Sat, March 13, 2021




10:00 am - 11:00 am

Ninth Session


Sat, March 20, 2021




10:00 am - 11:00 am
Facilitated by Kathy Batten, RScP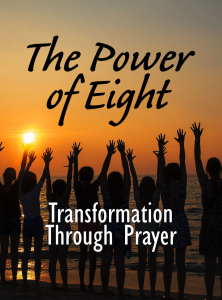 9 Weeks; Saturdays, 1/23/2021—3/20/2021; 10 AM PST.

Are you interested in the power of group prayer? PCSL practitioners will be facilitating Power of Eight groups starting mid January. This is a nine-week commitment to a group praying for an individual intention set by one of the participants each week.
This program is free and available via Zoom teleconferencing to all interested parties.
If there are more than 16 participants interested, we will consider additional groups.
It is not required, but suggested that you attend the workshop Intentions 2021: Empowering Your Best Self, January 9, in preparation for the Power of Eight groups. The workshop will help clarify your intentions for prayer support.
Address:
Event(s) conducted via Zoom Teleconferencing
, offices located in:,
Portland
,
Oregon
,
United States
Description:

This event is offered online via Zoom Video Teleconferencing. Instructions will be emailed to you with links to download materials for class and/or other considerations after registration is complete.
Zoom unifies video conferencing, online meetings and classes, and group messaging into one easy-to-use platform. Zoom provides the best video, audio, and wireless screen-sharing experience across multiple platforms. You'll want to download the free software before your first class or event.
Learn about the basic features of the Zoom client software on Windows and Mac or on mobile devices such as the iOS or Android operating systems.