Laughter Session #3


Mon, May 24, 2021




4:30 pm - 5:30 pm

Laughter Session #4


Mon, May 31, 2021




4:30 pm - 5:30 pm

Laughter Session #5


Mon, June 7, 2021




4:30 pm - 5:30 pm

Laughter Session #6


Mon, June 14, 2021




4:30 pm - 5:30 pm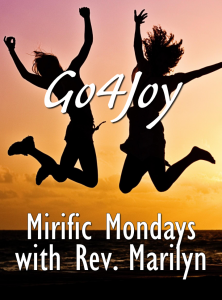 Facilitated by Rev. Marilyn Sprague
6 Weeks; Mondays 5/10—6/14;
4:30—5:30 PDT
Have you wondered where you can find Joy when the world seems full of turmoil? Want to embrace a sense of awe and wonder?
Join us as we Go4Joy! in Mirific Mondays with therapeutic laughter from PCSL's Mirth & Merriment Virtual Outreach Ministry.
Delivered viz Zoom teleconferencing; link sent upon receipt of registration. Reserve your space today! In each therapeutic laughter session, you will:
experience a laughter workout sensation, without the use of jokes or humor;
discover easy-to-do daily habits to prevent hardening of the attitudes;
create a positive mindset; plus,
have fun amidst mirth and merriment.
Address:
Event(s) conducted via Zoom Teleconferencing
, offices located in:,
Portland
,
Oregon
,
United States
Description:

This event is offered online via Zoom Video Teleconferencing. Instructions will be emailed to you with links to download materials for class and/or other considerations after registration is complete.
Zoom unifies video conferencing, online meetings and classes, and group messaging into one easy-to-use platform. Zoom provides the best video, audio, and wireless screen-sharing experience across multiple platforms. You'll want to download the free software before your first class or event.
Learn about the basic features of the Zoom client software on Windows and Mac or on mobile devices such as the iOS or Android operating systems.