A "Connection Circles" Workshop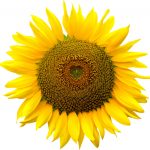 Facilitator: Ann Forest Burns, RScP
Date: Saturday, November 16, 2019
Time: 9:30 AM – 12:30 PM
Location: Zoom Video Conferencing
Note: Zoom link will be sent upon receipt of paid registration
Workshop Fee:
$45 General Registration
$35 for Connection Circle Members Only
The theme of this half day workshop is death ends a life, not a relationship. Participants will have the opportunity to:
Explore views held regarding death
Identify how death of a loved one affects the way we live our lives in the here and now, and the choices available to do that
Deepen understanding of grief process
Maximize the power of forgiveness
Experience the power of imparting a lasting gift through a "forever letter." For more information on Forever Letters see https://annforestburns.com/2019/02/14/letters-of-love
Workshop


Sat, November 16, 2019




9:30 am - 12:30 pm
Address:
Event(s) conducted via Zoom Teleconferencing
, Offices located in:,
Portland
,
Oregon
,
United States
Description:

This event is offered online via Zoom Video Teleconferencing. Instructions will be emailed to you with links to download materials for class and/or other considerations after registration is complete.
Zoom unifies video conferencing, online meetings and classes, and group messaging into one easy-to-use platform. Zoom provides the best video, audio, and wireless screen-sharing experience across multiple platforms. You'll want to download the free software before your first class or event.
Learn about the basic features of the Zoom client software on Windows and Mac or on mobile devices such as the iOS or Android operating systems.