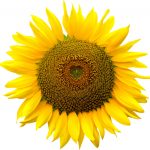 The Fall, 2019 Online Connection Circle is a FREE 7-week series starting October 6th on Wednesdays at 3:30 PM Pacific Daylight time. We will feature two requested topics to be covered in the Sunday podcast. We'll meet to connect with each other and the material.
If this time or day doesn't work for you, contact our Connection Circle Coordinator for more options.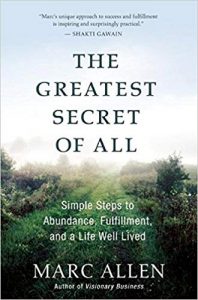 In October our focus is Prosperity and we'll use Marc Allen's The Greatest Secret of All. We'll discuss the spiritual nature of money, learn about the Law of Attraction and discover a variety of ways to increase and enjoy the abundance around us. You'll never look at money (or abundance) the same way again.
In November our focus will be understanding and using our Authentic Power. We'll use Brené Brown's Braving the Wilderness for inspiration. Find out what true power is all about and how we can leverage vulnerability into one of our greatest strengths.
Participation is easy: Just register for the Connection Circle! You'll be emailed connection instructions and information prior to the first date. Purchasing the books is optional, you can simply listen to the prior Sunday's podcast and you'll be ready. You can also follow along in the book for a deeper understanding.
Session 1


Wed, October 9, 2019




3:30 pm - 4:30 pm

Session 2


Wed, October 16, 2019




3:30 pm - 4:30 pm

Session 3


Wed, October 23, 2019




3:30 pm - 4:30 pm

Session 4


Wed, October 30, 2019




3:30 pm - 4:30 pm

Session 5


Wed, November 6, 2019




3:30 pm - 4:30 pm

Session 6


Wed, November 13, 2019




3:30 pm - 4:30 pm

Session 7


Wed, November 20, 2019




3:30 pm - 4:30 pm
Address:
Event(s) conducted via Zoom Teleconferencing
, Offices located in:,
Portland
,
Oregon
,
United States
Description:

This event is offered online via Zoom Video Teleconferencing. Instructions will be emailed to you with links to download materials for class and/or other considerations after registration is complete.
Zoom unifies video conferencing, online meetings and classes, and group messaging into one easy-to-use platform. Zoom provides the best video, audio, and wireless screen-sharing experience across multiple platforms. You'll want to download the free software before your first class or event.
Learn about the basic features of the Zoom client software on Windows and Mac or on mobile devices such as the iOS or Android operating systems.