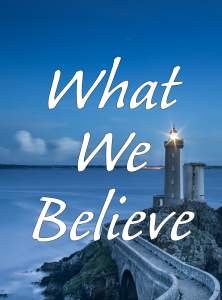 This course uses the 11 "What We Believe" statements of Ernest Holmes to explore the fundamental tenets of the Science of Mind philosophy.
Along the way, you'll be guided to discover what you believe—about life, yourself, your world, and your higher power. You'll find that your beliefs have shaped your experience of life and that you can change those beliefs.
This course is recommended for anyone who would like to gain a better understanding of key concepts in the Science of Mind and who would like to better articulate their own cosmology. The course takes approximately 2 hours to complete, but is fully self-paced. You can take it all at once, and/or come back to it after reflection.
Login/Enroll first, then click on "Click Here To Get Started."