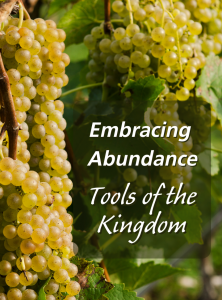 Tools of the Kingdom
Facilitated by Rev. Dr. Christina Tillotson
4 Weeks; Saturdays
10/09/2021—10/30/2021; 1:00—3:00 PM PT
Apply the basic spiritual principles for increasing your abundance consciousness of an unlimited Universe. Through interactive experientials you will expand your concept of God, release false limiting beliefs about money, and create a plan for continuing to increase abundance in selected areas of your life.
This course is held online in our virtual classroom. Details, including your Zoom link, will be sent upon registration.
Required text for this course:
The Seven Spiritual Laws of Success by Deepak Chopra
(order yours online to be received by the start of the first class)
Recommended Resource:
The Soul of Money by Lynne Twist
$100 Registration
All materials except the required text will be provided to you.
There are no prerequisites for this course.
If You Would Like To Register…