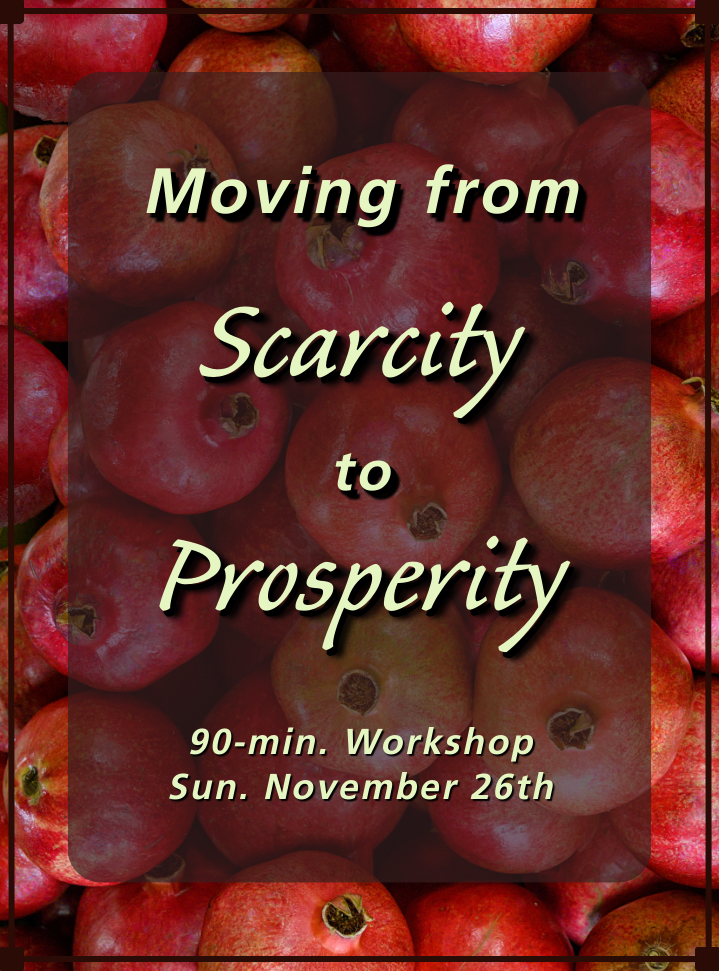 Sunday, November 26, 2023; 12:30 to 2:00PM PT
---
Prosperity is not just about money. It is about a way of thinking and being that opens us to the universal flow of good. Join Rev. Christine in this 90-minute workshop as she shares tools and practices to live a more prosperous life.
There are no prerequisites for this workshop. All are welcome. This class is held in-person in PCSL's upstairs classroom, and online in our virtual classroom. Details, including your Zoom link for virtual community, will be sent upon registration.
There is no charge for this workshop; a Love Offering will be gratefully accepted.
Please fill out this form and click submit