February 10—March 31
Facilitator: Bev Simpson, simpson@web-ster.com, 503-5444-2221
Licensed Practitioner: Rev. Marilyn Sprague, sprague.marilyn7@gmail.com, 360-989-6313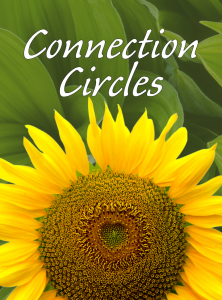 This is an eight-week series with weekly one-hour discussions. Please plan to enter our virtual spiritual community 5-10 minutes prior to our start time so everyone is ready to begin at the designated time.
This circle is held online using Zoom teleconferencing. Details, including your Zoom link, will be sent upon registration.
The discussion topic each week is based on the Sunday inspiration message, which highlights portions of the featured book for this series, What's in the Way Is the Way," by Mary O'Malley. There is no need to purchase the book, however, we do encourage you to do so.
We ask that you listen to the Sunday message prior to the Circle gathering. PCSL's Sunday service is available on FB Live or in-person at 11:00 AM Pacific Time, and also presented later in the week on YouTube. In addition, a podcast of each message can be accessed on our website.
If You Would Like To Register…